About LAVALn@ute
Since 1994, Lavaln@ute specializes in Network management and Administration and Web design (Internet, intranet, extranet and mobile), as well as interactive strategy and E.marketing. We combine creativity, technology and business goals with proven methodology to ensure the success of its clients' Infrastructures and Web projects. 100's of clients already trust our professional team.
What we Do
Everyday Lavaln@ute and his partners multiply there effort to offer a wide range of products (software and service) intended to facilitate the expression of all the potentials.
We offer the best interactive strategies. Our team listens to you, advises you and proposes the best interactive strategies, regardless of the platform. LAVALn@ute has varied expertise in a wide range of fields and business segments.
Learn more about our key projects in your line of business and see the full extent of our expertise.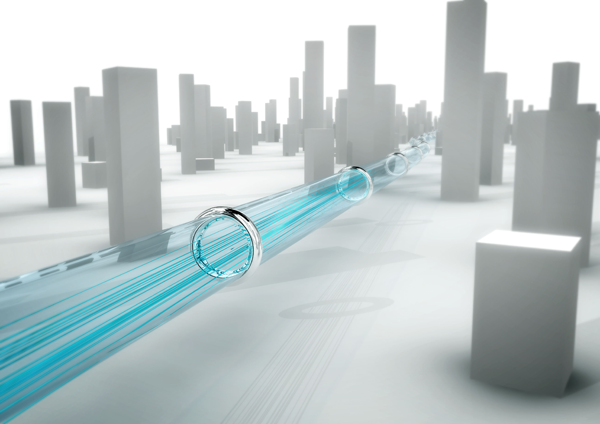 Network & Infrastructure
Which Network  Are We Talking About?
Friends network…
Social network…
Exchange…Business…?
The beauty of networks is the interconnections of all the networks, to form only ONE single network.
But (waw!) what a PUZZLE!
A good working and efficient network all the time, is not ALWAYS the CASE!
New network from zero
The principle
In the case of a station to station network, all the computers are equal. Each one remains independent, while placing certain resources at the disposal of the others.
In the case of a network of the type "client/server", there exists a hierarchy on two levels:
1- The server
It is a computer without a user, who centralizes the resources shared between the stations. Thus, such resource is available in permanence and does not depend any more a presence or not of a user on his station. In order to satisfy the requests of the whole workstations of the network, it has an advanced configuration: a swift processor, a great quantity of memory, one or more hard disks of great capacity… Certain manufacturers propose machines designed specifically for this use; their average price varies from 2.000 to 3.500 $.
2- The clients
The stations connected on the network are simple workstations, which exploit the resources placed at the disposal by the server: they are the "clients". Their configuration is adapted and centered on the user's needs.
Thus, a bottom-of-the-range configuration will be sufficient for a station dedicated to the office automation products (text processing, spreadsheet…).
The undeniable advantage of this architecture is evolutionarily: it is unlimited! Progressively with your expansion, you connect the additional stations without concern. And it is enough to add a new server to answer the number growing of requests due to the addition to stations.
However, on the software side, to set up a strategy of security will quickly become necessary, and an experimental network administrator will be necessary.
$$ The budget $$
Of course, it all depends on the number of workstations and the options selected. Count for example an investment of $20.000 approximately in the case of a network installation supplements with purchase of a park of 10 PC, 1 server, 1 hub and 1 router.
For an estimate adapted to your needs, and the choices which you will make, please contact us to have the price of the various components of your network:
The physical material
Internet connectivity
Network operating system
Network applications
Other solutions
Existing network week and unstable
We carry out a complete analysis of the current network architecture with an aim of stabilizing it:
 Examine the existing protocols

 Examine the infrastructure of existing wiring

 Test the compatibility of your peripherals

 Test if it is necessary to level it (S) waiter (S) and customer (S)

 Examine the compatibility of your network services

 Examine the security and the safety of the network

 Examine the non-windows systems compatibility and services
Wireless network (WI-FI)
WI-FI Advantages:

There are many WiFi advantages to users. Let's have a closer look at them:
WI-FI uses unlicensed radio spectrum and does not require regulatory approval for individual deployers.

It allows local area networks (LANs) to be setup without cabling. The can reduce associated costs of network connection and expansions. Places where cables cannot be run, such as outdoor areas and historical buildings can use wireless LANs.

WI-FI products are extensively available in the market. There are different brands of access points and user's network interfaces are able to inter-operate at a very basic service level.

Prices are considerably lower as competition amongst vendors' increases.

WI-FI networks can support roaming. This allows mobile users with laptop computer to be able to move from one access point to another.

Numerous access points and network interfaces support various degrees of encryption to protect traffic from interception.   

WI-FI has a set of global standards. Not like the cellular carriers, the same WI-FI users can work in different countries around the world at all time.
Web Solutions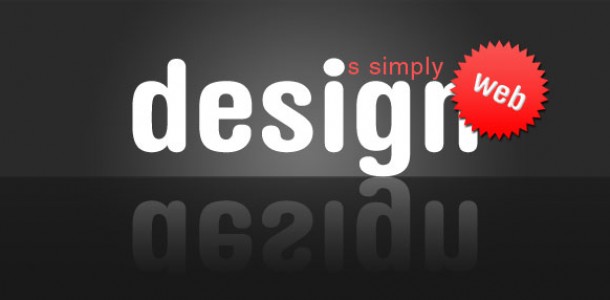 5 reasons to have a Web presence now
Not so long ago if you wanted to check when a movie was playing, you'd consult your local newspaper. If you wanted to find someone to remodel your bathroom, you'd open the yellow pages.
But for an increasing number of consumers, those habits are as dated as a pair of faded bell bottoms.
" Today, consumers across all age brackets use the Internet and, particularly for computer-savvy users, the Internet is the first place they'll turn for information about a vendor."
" The Internet offers an opportunity to introduce yourself to consumers exactly when they are searching for your business – by appearing in the major search engines. For niche businesses, the Web presents an opportunity to reach the nationwide or global community, where geographic limitations might otherwise force you out of business."
Clearly there are numerous reasons why even the smallest of businesses can benefit
from a Web presence, but here are five key considerations :
01Visibility: With more and more consumers logging onto the Web to research products and services, if they are going to find your business, your business needs to be on the Web.
02Reach: With a Web site, you are no longer limited to a customer base that is in physical proximity to your shop. Your place of business may be in Montreal, but your customers can be in Bangkok.
03Customer service: When customers can log onto your Web site and easily find theinformation
they want – when they want it – their satisfaction increases.
04Competition: A professional looking Web site can level the playing field for smaller companies trying to compete against larger enterprises. It's also a way to stay in the game; even if people can't find you on the Web chances are they can find your competitors.
05Credibility: When you can point customers, partners, even potential employees or investors
to a Web site, it tells them you are a serious business.
Getting on the Web quickly
One concern that makes some small businesses reluctant to make the move to the Web is the need to put up a site with lots of different pages. But a Web site today can be a work in progress. At the very least you can start out with a "business card" Web site that contains very basic information about your company:
Name

Logo

Location

Contact information

Brief description of products and/or services
There are plenty of compelling reasons why small businesses today should have a Web presence. But with LAVALn@ute by your side, it's difficult to come up with a reason not to.
Management & Administration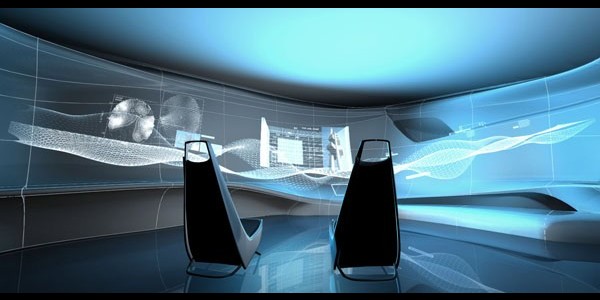 We will be responsible for the maintenance of computer hardware and software that comprises your computers network. It includes the deployment, configuration, maintenance and monitoring of active network equipment, and concentrates on network design and security.

We will concentrate on the overall health of your network, server deployment, security, and ensuring that the network connectivity throughout the company's LAN/WAN infrastructure is always on.

Our role will vary from company to company, but will commonly include activities and tasks such as network address assignment, assignment of routing protocols and routing table configuration as well as configuration of authentication and authorization – directory services. It often includes maintenance of network facilities in individual machines, such as drivers and settings of personal computers as well as printers and such. It sometimes also includes maintenance of certain network servers: file servers, VPN gateways, intrusion detection systems, etc.

Our network specialists and analysts concentrate on the network design and security, particularly troubleshooting and/or debugging network-related problems, including the maintenance of the network's authorization infrastructure, as well as network backup systems.

We will be responsible for the security of the network and for assigning IP addresses to the devices connected to the networks. Assigning IP addresses gives the subnet administrator some control over the personnel who connects to the subnet. It also helps to ensure that the administrator knows each system that is connected and who personally is responsible for the system.

Duties

We will be making sure computer hardware and the network infrastructure itself is maintained properly for the organization. Deeply involved in the procurement of new hardware (does it meet existing standardization requirements? Does it do the job required?) rolling out new software installs, maintaining the disk images for new computer installs (usually by having a standardized OS and application install), making sure that licenses are paid for and up to date for software that need it, maintaining the standards for server installations and applications, and monitoring the performance of the network, checking for security breaches, poor data management practices and more.